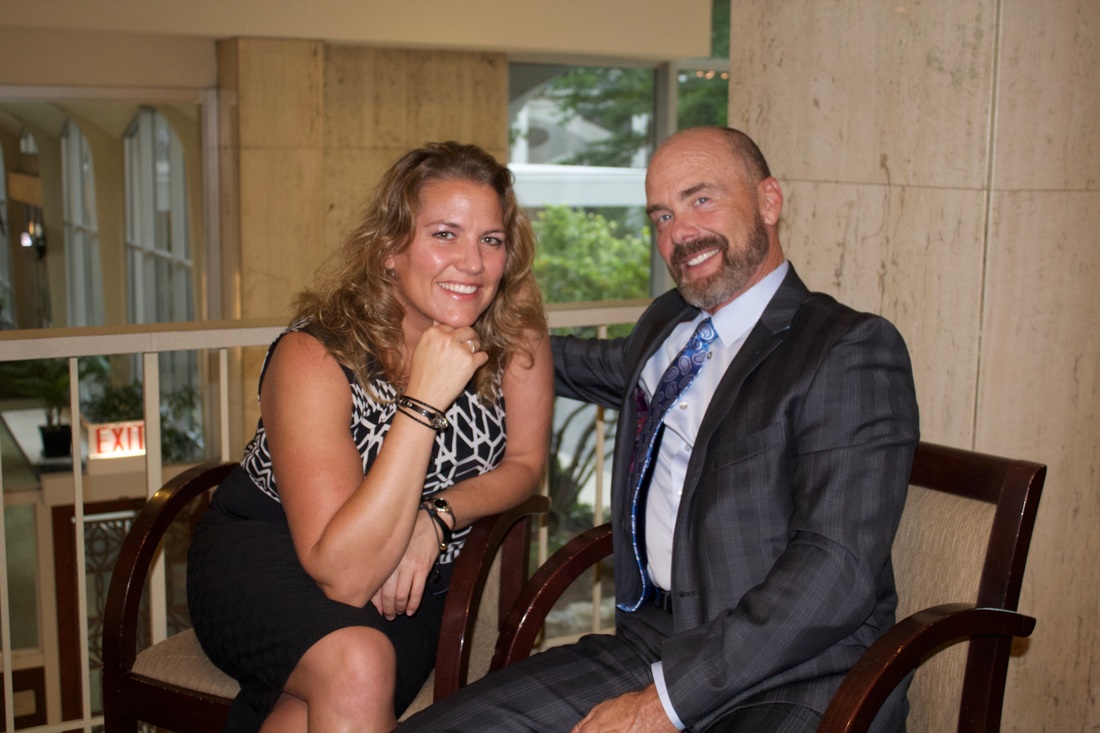 OUR STORY, WHY WE ARE TAKING ACTION & WHY IT IS SO DARN IMPORTANT TO US:
​We are Angelique Weiley Anderson (Creator & Owner) and John R. Hatfield (President) – of "The Bridge Venture" consulting firm.
​
Our firm specializes in EMPLOYEE RETENTION & EMPLOYEE PRODUCTIVITY COST SAVINGS consulting for any size organization.
(Read More)
​We feel that too many organizations today are worried about the bottom line and revenues only. Unfortunately, that leaves the true vision, strategy, environment, and people in the dust and the organization won't thrive. We would love to hear your story, but to start, here is ours.
---
Sign up for our newsletter "The Link"
Our FREE weekly newsletter "LINK" is full of culture development tips, vision and values building, employee retention cost savings ideas, employee motivation training, problem-solving and decision-making opportunities, and empowering strategies to help you roll out your new organization culture and vision, and help in anyone's transformational journey to success.
​

Privacy Policy We Hate Spam | Unsubscribe Any Time |
How We'll Contact You: Weekly Value Packed Newsletters!
---
87% OF THE GLOBAL WORKFORCE IS DISENGAGED!
$11 billion is lost annually due to employee turnover
Employee retention is harder than ever!

​I feel the Gross Need to have a free training call to help leaders get a grip on this growing problem!

*** FREE Live Training Tuesday nights at 6:00pm CST ***

STARTING TUESDAY, AUGUST 23RD!

Sign up to get access to this free call today by clicking this link HERE: http://gowoa.me/i/89Wm

Once you sign up, you will be given access to our member's area to see replays & get weekly reminders of the calls.

Let's STOP employee engagement issues and run our businesses like experts. Let's be the place where people LOVE to work!
Video to this Training Call advertisement here on Youtube:​
Looking around the professional industry, we were tired of the lack of programs out there to help organizations fix or rebuild their culture and emphasize employee engagement. Why does it seem to be a joke?

Why does it seem like in society today, culture and employee engagement and happiness just is NOT IMPORTANT? It drives us CRAZY!!!!

Employees are the only asset that will drive and grow a business. Without employees, a product or service won't thrive in the industry. Employees make the impact for customer service, follow through, and the processes.

We have programs not just for organizations but for individual professionals as well. Ready to build your resume and expand your learning? These programs are designed around culture development for a reason!

Check out our transformational online training programs here: https://thebridgeventure.com/transformation-programs/
​